Felice di presentare qui l'immagine e il video manifesto che ho realizzato per Unarchive Found Footage Fest.
Qui il sito www.unarchivefest.it

Il festival è dedicato al riuso creativo del materiale d'archivio, frutto di una profonda riflessione sulla funzione degli archivi audiovisivi e cinematografici nel mondo contemporaneo, nello sviluppo dell'arte, della cultura e più in generale della società civile. In un momento storico in cui il riuso delle immagini nutre orizzonti cinematografici di grande sperimentalità, creare nuove opere partendo da frammenti d'archivio catalizza la ricerca espressiva di cineasti e videoartisti, animatori e performer, archivisti e curatori d'arte, in una contaminazione di linguaggi e pratiche capaci di dar vita a sorprendenti forme filmiche. Una rivoluzione estetico-tecnologica in cui il found footage assume sempre più le caratteristiche di un'esperienza pervasiva e multiforme, in grado di sollevare nuovi interrogativi sul significato delle immagini e sulla vita. La prima edizione si svolgerà a Roma da mercoledì 3 a lunedì 8 maggio 2023. La direzione artistica è di Alina Marazzi e Marco Bertozzi con cui ho avuto il piacere di lavorare.

Ringrazio Luca Ricciardi, Aurora Palandrani e tutti dell'Archivio Audiovisivo del Movimento Operaio e Democratico AAMOD.


Glad to introduce here the image of the video poster that I created for Unarchive Found Footage Fest.
Website here www.unarchivefest.it

The festival is dedicated to the creative reuse of archival material, the result of a profound reflection on the function of audiovisual and cinematographic archives in the contemporary world, in the development of art, culture and more generally of civil society. The first edition will take place in Rome from Wednesday 3 to Monday 8 May 2023. In a historical moment in which the reuse of images gives rise to higly experimental cinematographic horizons, creating new projects from archive fragments encourages the expressive research of film-makers and video artists, animators and performers, archivists and art curators, in a cross contamination of languages and practices that results in surprising film forms. An aesthetic and technological revolution in which found footage increasingly takes on the traits of a pervasive and manifold experience, which raises new questions about the meaning of images and of life. The artistic direction is by Alina Marazzi and Marco Bertozzi with whom I had the pleasure of working.

I thank Luca Ricciardi, Aurora Palandranie and everyone from the Audiovisual Archive of the AAMOD Worker and Democratic Movement.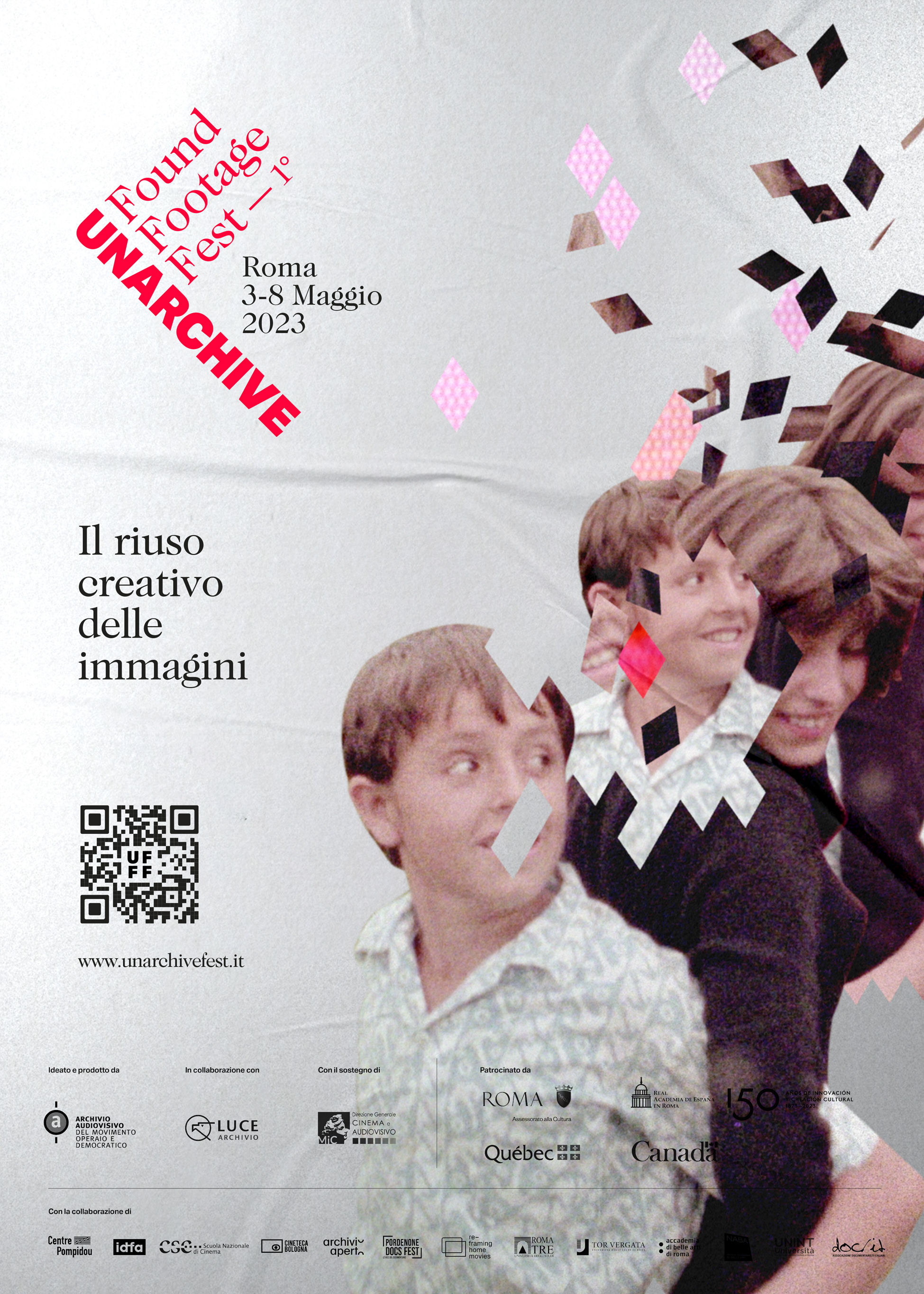 .
.